International Phone Numbers for Business Travelers
Whether you're a frequent international business traveler, or venturing outside the country for the first time, preparedness is vital. Before setting out, be sure to have the following phone numbers at the ready:
Emergency Services
911 won't help you in most countries, so memorize the emergency services number for the area you are traveling to, just in case. Keep in mind that many countries have more than one emergency services number. In Mexico, for example, call 066 for the police, 065 for medical care, and 068 in case of fire. In destinations such as Armenia and Zambia, different numbers apply based upon whether you are calling from a landline or a mobile phone.
U.S. Embassy or consulate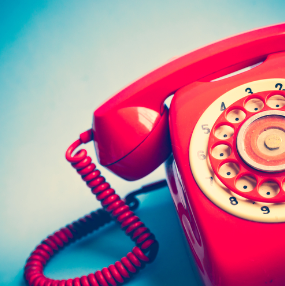 Should you encounter legal trouble or require replacement travel documents, you will need to contact the nearest U.S. embassy or consulate. To anticipate potential difficulties while traveling, create an account with the U.S. Department of State's Smart Traveler Enrollment Program. Once subscribed, you will receive updates on any travel warnings or alerts relevant to your destination.
Hotel Front Desk
You will want to have this number handy should you need to change your travel plans unexpectedly, or give directions to your cab driver.
Local Transit
Compile a list of both public and private transit service numbers. Even if you have arranged transportation beforehand, you may need these contacts should unexpected deviations in your travel plans,such as flight delays, occur. Be sure to have a list of cab numbers on hand, even if you expect to use public transit when you arrive at your destination.
Bank or Credit Card Hotline
Have these numbers ready in case of credit or debit card theft, and alert your bank of your travel plans ahead of time. International transactions are often red-flagged, particularly if you are not a frequent traveler, and your bank may choose to stop your card should attempts to contact you fail.
Reservation Hotline for Your Airline
You will need this number if your travel plans go awry. Most airlines have reservation hotlines to fast-track customers who need to reschedule or cancel flights.
Local International Hospitality Branches
If you are unfamiliar with the hotel that your business has booked for you, keep a list of phone numbers for well-known hospitality destinations in the area you are traveling to. Wyndham, Marriott, and Hilton hotels all have many international locations, and can always be relied upon to provide quality hospitality.
Medical and Travel Insurance
If you are a frequent traveler, you may want to consider travel insurance. Travel insurance can cover anything from the loss or theft of your luggage, to emergency evacuation and medical care. If you don't have travel insurance, make sure that you have the contact information for your medical insurance provider.
Translation Services
For business travelers, translation services may be necessary. Even if you are fully or partially fluent in the native language of your destination, it may be advisable to have a local contact who can help to familiarize you with cultural differences.
Get Your Own Phone Number In
Forward Your Calls To

Forward calls to any country
Phone Jack
Phone-Jack.org lists each phone jack to help you with phone install. You may need a telephone adapter in order to connect to the phone wall. Phone jacks differ from country to country. We have the best UK phone numbers without setup fees. UK Phone Number and much more.
Phone Jacks
Phone Jacks may be found in the countries listed. To make a phone connection in these places, your phone wire will need to be compatible with the type of telephone jack.
Phone Line
Each phone line and phone plug are pictured and described. The phone socket may be found in the countries listed on each page. Use Phone-Jack.org to find the type of phone wall jack.
Phone Adapter
If your phone does not fit the telephone plug, phone jack wiring may require a phone adapter. Telephone jacks are commonly found in the countries listed.
Phone Jack
For telephone connections with each type of phone jack, you may need a phone jack adapter. RJ11 wiring is the most commonly found telephone system.
RJ-11
The US RJ-11 is often considered the international standard because it is such a commonly found phone jack. If telephone sockets are not compatible with your phone, an analog telephone adapter may be necessary. You may also need a phone jack extension if you want to use a data modem and voice calls simultaneously.
Wireless Phone Jack
To save the hassle of telephone cabling, you may want to invest in a wireless phone jack. It works with your modem phone jack to connect you without a phone jack line.
Wiring Telephone
Search Phone-Jack.org for wiring telephone instructions for your phone jack outlet. You may need an acoustic coupler to connect to a different kind of modular phone jack.
Jack Plug
A jack plug abroad may be different than your jack plug at home. Before attempting phone jack installation with phone plugs, use a phone line tester to see if the line is analog or digital.
Phone Cord
To hook up modem to wall phone jack, you may need a telephone jack adapter and phone cord. Other equipment may also be required, so search Phone-Jack.org for details.